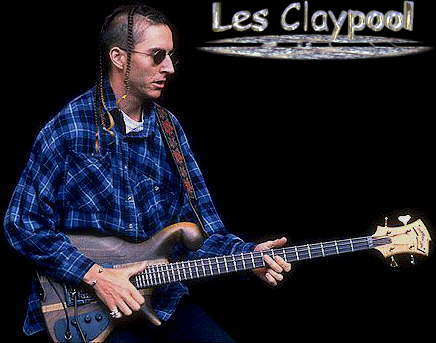 Les Claypool, from El Sobrante, CA, is undoubtably one of the best bass players in the world. He has won numerous awards for his confident and unique playing style, along with his comically dark lyrics.
Les is now a married man and a proud father of a bouncing baby boy: Cage Oliver Claypool.
Les's wacky bass beating techniques started in a high school jazz band, where he learned his scales and stuff. He then started playing with an experimental-metal band called Blind Illusion, some of whose other members included Larry LaLonde and even Kirk Hammet of Metallica fame. He played in a couple other band's before starting Primate. Primate's line-up changed many times until it became Primus, consisting of Les, Ler, and Herb. And the rest is history.
---